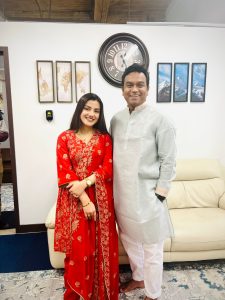 With Canada's rich cultural tapestry and its reputation for welcoming immigrants, many individuals around the world aspire to become Canadian citizens. However, the pathway to citizenship is laden with specific requirements and procedures. In this blog post, we'll provide an easy-to-follow overview of how to apply for Canadian citizenship based on the latest update from Immigration, Refugees, and Citizenship Canada (IRCC).
Eligibility for Canadian Citizenship:
Before you consider applying, it's essential to determine if you're eligible. Here's what you need to know:
Permanent Resident Status: Regardless of age, you must hold permanent resident (PR) status in Canada without any unfulfilled conditions. An expired PR card does not affect your eligibility.
Time in Canada: You need to have lived in Canada for at least 1,095 days (3 years) out of the last 5 years. Some exceptions apply, such as time spent in Canada as a temporary resident or protected person.
Income Tax Filing: Ensure you've filed taxes for at least 3 years within the 5-year period.
Language Skills: Those between 18-54 years must demonstrate proficiency in English or French, equivalent to level 4 of the Canadian Language Benchmarks (CLB) for English or Niveaux de compétence linguistique canadien (NCLC) for French.
Citizenship Test: If you're between 18 and 54, you'll need to take and pass the citizenship test, covering topics like Canadian rights, history, and symbols.
Oath of Citizenship: Eligible individuals above 14 years must take this oath after their application is approved.
Prohibitions: Certain situations, such as committing a crime in or outside Canada, can prevent you from attaining citizenship.
Special Considerations
– Spouses of Canadian Citizens: Marrying a Canadian doesn't grant you automatic citizenship. The standard requirements still apply.
– Children and Grandchildren of Canadian Citizens: Having a Canadian parent or grandparent might mean you're already a citizen. You can apply for a Canadian citizenship certificate to confirm.- Physical Presence Calculation: While 1,095 days is the requirement, it's wise to apply with a buffer in case of any discrepancies.
– Language Exemptions: In specific situations, you can request an exemption or accommodation for the language requirement.
Understanding the Citizenship Test
A pivotal part of the application process, the citizenship test is:
– A 30-minute examination.
– Comprising of 20 questions, either multiple choice or true/false.
– In English or French.
– Requires a score of at least 15 out of 20 to pass.
Most applicants will take the test online. However, accommodations are available for those with accessibility needs or other reasons.
In Summary
Applying for Canadian citizenship is a significant milestone. Being well-informed about the process and requirements can help make your journey smoother. If you're uncertain about any aspect or need personalized guidance, reach out to our experts at Guide Me Immigration.
Note: Always check the official IRCC website or consult with a Regulated Canadian Immigration consultant for the most up-to-date information.
Reference: Official Government of Canada website, last updated on 15th September 2023.