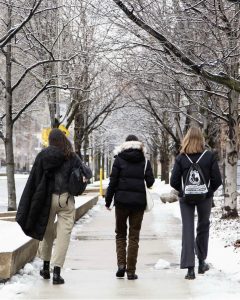 The clock is ticking, and the deadline for the International Experience Class (IEC) under the Express Entry 2023 season is just around the corner. If you've been sitting on the fence about making Canada your new home or workplace, now is the time to act!
Important Dates to Remember
The curtain falls on the IEC 2023 season soon, with the final round of invitations scheduled for the week of October 23, 2023. For hopeful candidates from all remaining pools, this is the last chance to grab an invitation for the current season.
To ensure you're in the run for this year's IEC under Express Entry, it's imperative that your profile submission is completed before 9:00 a.m. Eastern Time (ET) on October 23, 2023. Want to submit your profile? Do it here.
What if I receive an invitation just before the season ends or I'm already in the middle of my work permit application?
There's good news for you! If you're fortunate enough to receive an invitation just as the season wraps up, or if you've already initiated your work permit application process, you can seamlessly continue. The closing of the season won't affect the progression of your application once you've started the process.
In Summary:
Canada's IEC under Express Entry is a golden gateway for individuals seeking international exposure, work experience, or simply a fresh start in a country known for its diversity, inclusivity, and opportunities.
Don't miss out on the 2023 season. Ensure your profile is submitted before the stipulated deadline. And if you've been lucky enough to start the journey, keep going! Your Canadian dream is closer than you think.
Stay updated, stay informed, and let your international dreams take flight with the IEC 2023!
---
(Note: It's always recommended to consult the official IEC website or seek guidance from an immigration expert to understand the nuances and updates related to the Express Entry program.)